Physical Planning Directorate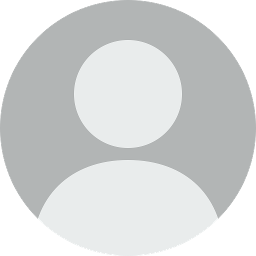 Alh. A.A Dawud
Director Physical Planning
The Department is another arm of the Office of the Vice-Chancellor which is responsible for the physical planning and development of the University. The Department is responsible for the maintenance of the physical facilities of the University, supervision of the construction of buildings and the full implementation of the University Physical Master Plan.
The Philosophy of the Unit derives its mandate from the general Philosophy of the University, the adopted University Master Plan, NUC Standard and professional ethics.
The Primary aim of the Physical Planning Department is to Co-ordinate the Physical development of the University and directly responsible to the Vice-Chancellor for the performance of the following objectives amongst others:
Responsibility in vital areas of Physical development for correlation of accommodation briefs with Physical briefs as well as preparation of data for other donor agencies;
Responsibility for providing the briefs on all new projects;
Ensuring that all design submitted by the Consultants/Contractors confirm to the NUC guidelines, user requirements and in line with the University master Plan;
To provide classes, Lecture Theatres and Laboratories equipped with relevant chemical and up to date (Modern) equipment for practical and research commensurate with Student growth;
To provide road network linking various Units and Segments of the University in accordance with the Master Plan.
Responsible for contract administration of all awarded projects i.e. includes management Evaluation Monitoring and preparation of progress of works.
Preparation of interim valuation certificates and making recommendation for payments.
Responsible for checking and making recommendations to the University Management on all claims of variations additions or omissions.
Physical Planning Division:
The Unit is responsible for all physical development of the University Campus and overseeing other Physical properties of the University and it has four Units and their heads such as:
Architecture
Civil Engineering
Electrical Engineering
Quantity Surveyors.
ADMINISTRATIVE STAFF PHYSICAL PLANNING DIRECTORATE
| S/No | NAMES | RANK | STATE |
| --- | --- | --- | --- |
| 1 | Q/S Alh. A.A. Dawud   | Ag. Director, Physical Planning Dept. | Gombe |
| 2 | Bldr.Yusuf Ibrahim Kwami | Chief Builder Off. | Gombe |
| 3 | Abdulmumin O. Yusuf | Evn. Off | Kogi |
| 4 | Bello Garba Bello | Land Surv. | Kano |
| 5 | Haruna Babangida Usman | Land Surv. | Plateau |
| 6 | Adamu A Garba | Env. Off | Bauchi |
| 7 | Moh'd Bello Zubairu | Town. Plan | Gombe |
| 8 | Isyaku Ahmed Aliyu | HTO Elect | Jigawa |
| 9 | Abdulkareem Muh'd Abubakar | Build Off II | Gombe |
| 10 | Muhammad Dan'azumi Ibrahim | Engr. I | Kano |
| 11 | Mohammad Hassan Abdulrahman | Engr. I | Borno |
| 12 | Tatiye Yaya | Build Off II | Gombe |
| 13 | Abubakar Muhammad Gidado | Arch. I | Gombe |
| 14 | Audu Haruna Aliyu | Arch. I | Gombe |
| 15 | Saila Habib Asamu | P. Engr. | Oyo |
| 16 | Adamu Umar Adamu | Engr. II | Bauchi |
| 17 | Othman Usman Muhammad | Arch. II | Bauchi |
| 18 | Yau Adamu | Build Off II | Yobe |
| 19 | Ali Gombe Isa | QS I | Gombe |
| 20 | Zailani Yusuf | Build Off II | Bauchi |
| 21 | Ahmad Salihu | Build Off II | Gombe |
| 22 | Mohammed Kabiru | HTO | Gombe |
| 23 | Umar Rufai Aliyu | STO | Kano |
| 24 | Falalu Nauwar Abdullahi | Engr.  II | Bauchi |
| 25 | Bala Mohammed Kabiru | Arch. II | Bauchi |
| 26 | Umar Garba Buhari | Engr. II | Bauchi |
| 27 | Mohammed Sadiq | Engr. I | Plateau |
| 28 | Sadiq Sulaiman | Engr.  II | Yobe |
| 29 | Usman Muhammad | Build Off II | Gombe |
| 30 | Abdulhamid Kabiru | Build Off II | Gombe |
| 31 | Abubakar Abdulkadir A. | Build Off II | Bauchi |
| 32 | Haruna Abdulrazak | Build Off II | Gombe |
| 33 | Abubakar Yaro | Q.S I | Gombe |
| 34 | Ajaluke L Peter | H.T.O | Delta |
| 35 | Nyako Joshua Habila | H.T.O, Planning | Planning |
| 36 | Muhammed Imam Shehu | B.Tech 2000 | Kano |
| 37 | Safiyanu Ahmed Shehu | Chief Planning Officer | Kaduna |
| 38 | Abdullahi Bala | Engr. I (Civil) | Gombe |
| 39 | Abdullahi Rufai Alkali | Civil Engr. I | Gombe |
| 40 | Musa Apolmi Mugana | Architect I | Bauchi |
| 41 | Zaharaddeen Ubali Baba | Town Planning Officer II | Bauchi |
| 42 | Yahaya Hassan Abdukadir | Architect II | Gombe |
| 43 | Faizu Hassan | Building Officer II | Taraba |
| 44 | Bakari Mohammed Sadiq | Architect II | Bauchi |
| 45 | Ahmed Mohammed Abdullahi | Engr. II | Bauchi |
| 46 | Kanwai Francis | Planning Officer II | Kaduna |
| 47 | Salim Bashir | Architect II | Bauchi |
| 48 | Timza Emmanuel Yuwel | Architect II | Gombe |
| 49 | Ayuba Yukubu | Engr. II | Bauchi |
| 50 | Bello Auwal | Architect II | Bauchi |
| 51 | Idris Mohammed | Engr. II | Yobe |
| 52 | Saminu Ahmed | Engr. II | Katsina |
| 53 | Kela Abraham Dable | Quantity Surveyor II | Gombe |
| 54 | Mohammed Auwal Joda | Architect II | Gombe |
| 55 | Umar Adamu | Engr. II | Gombe |
| 56 | Ibrahim Jibrin  Auwal | Senior Engr. (Elect) | Kano |
| 57 | Hamza Baba | HTO Elect | Gombe |
| 58 | Zakari Idris | Arch. | Kano |