Arts & Social Science Education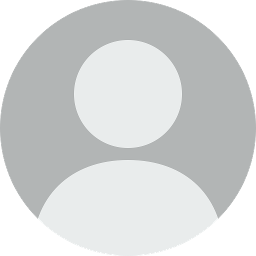 Prof. O. W. Raji
Head of Department
Mission: Meant to produce Senior Secondary School and College teachers who are knowledgeable in the subject matter areas, methodologies and relevant skills needed to succeed in their work.
Vision: 
To enable students acquire necessary teaching and practical skills and aspect of methodology of Art and Social Science subjects.
To enable students acquire various concepts, principles and theories law, concepts and scheme of the subject areas in Art and Social Sciences;
To help students become effective classroom teachers;
To help students acquire the ethics of teaching as a profession;
To become professional teachers;
To develop positive value and attitude for efficient discharge of their duties as teachers
Expose students to practical applications of the different subject areas of Art and Social Science.
| | LIST OF ACADEMIC STAFF | | | | |
| --- | --- | --- | --- | --- | --- |
| S/N | NAMES | RANK | QUALIFICATION | AREA OF SPECIALIZATION | E-MAIL |
| 1 | Professor O. Waheed Raji (1683) | Professor | B.A. (Ed) M.Ed, PhD | English Education/ Applied Eng. Linguistics | dr.rajiolalerewaheed@yahoo.com |
| 2 | Professor Umaru Shuaibu (673) | Professor | B.A. (Ed) M.Ed, PhD | English for Specific Purposes | shuaibumaru@gmail.com |
| 3 | Mukhtar Aminu Zaitawa (1633) | Lecturer II | B.A. (Ed) M.Ed, PhD | Arabic Education | zaitawiy35@gmail.com |
| 4 | Agbo David Oklo (517) | Lecturer II | B.A. (Ed) M.Ed, | English Education | okloagbo@gmail.com |
| 5 | Yunisa Yakubu Abdulrahman (1360) | Assist Lecturer | B.Sc. Ed. M.Ed | Econoimics Education | abduyunis1270@fukashere.edu.ng |
| 6 | Aliyu Hassan Dalhatu (1925) | Assist Lecturer | B.Sc. Ed. M.Ed | Econoimics Education | aliyudalhatudull7779@gmail.com |
| 7 | Muhd Sallau Muhammad (1593) | Graduate Assit | B. A. Ed | Islamic Studies Edu. | muhammadsallaumuhammad@gmail.com |
| 8 | Inuwa Shehu Yusuf (1658) | Graduate Assit. | B.Tech | Bus. Education (Mgt Option) | shehuayusuffa@yahoo.com |
| 9 | Abubakar Abdulkadir Aliyu (1300) | Graduate Assit. | B.Sc. Ed. | Econoimics Education | sadeeqabu8@gmail.com |
| 10 | Babani Barde (2122) | Graduate Assit. | B.Sc. Ed. | Econoimics Education | baarde,babani@yahoo.com |
| 11 | Dahiru Aliyu (2120) | Graduate Assit. | B. A. Ed | English Education | dahirualiyu02@gmail.com |
| 12 | Mustapha Saleh (1561) | Graduate Assit. | B.Sc. Ed. | Geography Education | mustaphasaleh1990@gmail.com |
| 13 | Ahmed Abubakar (2467) | Graduate Assit. | B.Tech | Bus. Edu. (Acct. Option) | ahminaad54@gmail.com |
| 14 | Ibrahim Bawa (2472) | Graduate Assit. | B.Sc. Ed. | Geography Education | ibrahimbawa1935@gmail.com |
| 15 | Musa A. Babayo (2473) | Graduate Assit. | B.Tech | Business Education | musawalah@gmail.com |
| 16 | Amina Aliyu Aji (2468) | Graduate Assit. | B.Sc. Ed | Geography Education | aminaaji5@gmail.com |
| 17 | Abdurra'uf Sani (2463) | Graduate Assit. | B.Tech | Bus. Edu. (Acct. Option) | saniabulrauf@gmail.com |
| 18 | Aliyu Ahmed Mairafi (3134) | Graduate Assit. | B. A. Ed. | Geography Education | welcome2mairafi@gmail.com |
| 19 | Mohd Muhammed Saidu (2474) | Graduate Assit. | B.Sc. Ed. | Business Education | mmohammedsaidu@gmail.com |
| 20 | Ahmed Garba (2169) | Graduate Assit. | B. A. Ed. | Arabic Education | ahmadgarba315@gmail.com |
Faculty of Education Departments